It's the official end of summer.  Doesn't feel like it just started?  Whether you're glad to see the end of the high temperatures and are ready already for fall to start or you're trying to hold on tight to those last few minutes of fun in the sun, we've got the events for you!
Check out the dates and times below.  Tickets can be bought in advance for some of these celebrations so buy tickets ahead of time so you get a great seat.
Last but certainly not least, we've added some interesting facts about the Labor Day holiday for your enjoyment (and to give you a leg up on any trivia games you might be playing)!
---
Labor-less-Day Weekend
Sunday, Sep 1, 9 AM – Mon, Sep 2, 11 PM CDT
Tomorrow
Legacy Food Hall
7800 Windrose Ave, Plano, TX
Details:  Summer may be coming to an end, but that doesn't mean the fun has to end!
To celebrate a "Labor-Less-Day" Weekend, we're extending Sunday Funday to Monday with $5 mimosas (from 11am-4pm).

Sunday night will be the culmination of the fun with the two-steppin' George Strait Tribute Band, King George.
Labor Day Party at the Texas Pool
Details
Mon, Sep 2, 12 – 6 PM CDT
in 2 days
The Texas Pool
901 Springbrook Dr, Plano, TX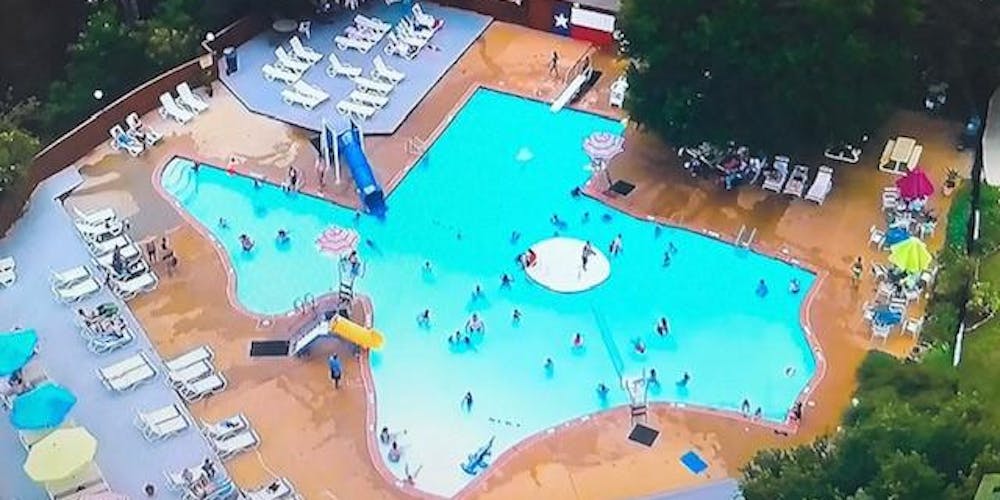 From Eventbrite.com: Celebrate the last days of summer with a Texas Pool Party on Labor Day. Enjoy authentic Texas Pool Hot Dogs fresh off the grill, and the snack bar will be open. Play traditional pool games and enter the Cannonball Contest. Make a donation to the Texas Pool Foundation and score a chance to win a Texas Pool T-shirt. Bring your camp chairs and canopies. Coolers with food and non-alcoholic beverages (no glass) are welcome. $10/person. Texas Pool Members are free.
Summer Tune Series. The Boardwalk at Granite Park
September 2nd | 5:00 pm – 9:00 pm
The Boardwalk at Granite Park
5880 State Highway 121, Plano, TX 75024
Enjoy the Summer Tunes series at The Boardwalk at Granite Park! Every week until Labor Day, you can enjoy live music while you grab a bite on one of the patios or lounge near the water. Bands will include Whiskey Richards, Ryan Vanderburg, Joe Phillips, Burning Hour, Maurice Davis, and more.
A Bit About Granite Park
At Granite Park, it all comes together at the Boardwalk. The Boardwalk connects the office buildings at Granite Park with retail, hotel and dining options—all conveniently located with an unmatched waterfront view.
Developed with community and sustainability at the core, the Boardwalk and outdoor gathering places support healthy choices and active, social living year-round. Explore the Boardwalk and discover the value of an office park centered on inspiring the community to connect.
---
Blue Star Museums: Free Admission for Military
From Guidelive.com: 
As part of the Blue Star Museums program, Texas' three presidential libraries, including the George W. Bush Presidential Library in Dallas, offer free admission to active-duty U.S. military.
---
Labor Day Trivia Nite!
Monday, Sep 2nd 7 – 10 PM 
Heritage Pizza and Taproom
3750 Plano Pkwy Suite 600, The Colony, TX
From Allevents.in: Eat. Drink. Think. And Win some awesome prizes! Every Monday night is now Live Trivia Night with Challenge Entertainment – Dallas/Ft Worth. Order your pizza and beer upfront then sit back, relax and get your trivia on. There's no need to get-up during the game. We'll take care of your pizza and beer orders.
---
10 Trivia Facts About Labor Day
Knowing our history and how we've shaped our working schedules is important for every person working in America.  The conditions we enjoy today and safety that we have come to expect was fought for by those who cared about their fellow brother/sister.
Onto the fun facts!
 The first celebrated US Labor Day was on Tuesday, September 5, 1882, in New York City. 10,000 workers took unpaid time off to march from City Hall to Union Square.
No one knows who actually invented Labor Day. Both Peter McGuire a carpenter and Matthew McGuire a machinist have both been credited with its creation.
Oregon was the first state to make Labor Day a holiday in 1887. It gave the state's workers a pass not to come into work that day.
The decision to make Labor Day the first Monday of September was approved on June 28, 1894.
Americans worked 12-hour days, sometimes seven days a week, during the 19th century.
Adamson Act was passed on September 3, 1916. It established an eight-hour workday
No wearing white after Labor Day! The idea comes from when the upper class would return from their summer vacations and stow away their lightweight, white summer clothes as they returned back to school and work. Fashions have changed and you can wear white if you want.
Labor Day is the unofficial end of hot dog season according to the National Hot Dog and Sausage Council.
From Memorial Day to Labor Day, Americans consume around 7 billion hot dogs.
There is still a Labor Day parade in New York City. It takes place throughout the 20 blocks north of the 1882 labor march.
---
References:https://www.google.com/search?q=laborday+weekend+2019+plano+texas&oq=laborday+weekend+2019+plano+texas&aqs=chrome..69i57j33.10004j1j4&sourceid=chrome&ie=UTF-8&ibp=htl;events&rciv=evn#fpstate=tldetail&htidocid=4A-9_49FX5UisMK9JpA8-A%3D%3D&htivrt=events